February is turning into quite the month of giveaways... huh?!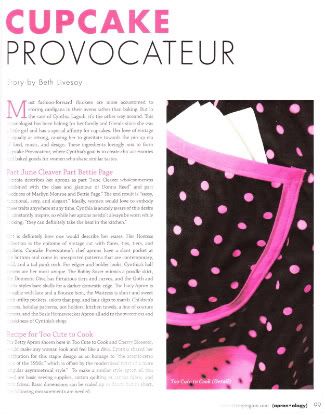 I am very excited about our giveaway with Apronology Magazine as Cupcake Provocateur will be featured in February's issue!! It is an amazing honor to be recognized for all the hard work that has been put into creating and growing Cupcake Provocateur and I am so happy to share this with our readers! It is especially nice to be recognized along side my peers who happen to be very talented designers as well!
The giveaway is for the latest issue of Apronology Magazine, this is a must read for all you Apronistas out there!
Winner will be randomly chosen on February 21st.
Below are instructions to enter the giveaway as well as a list of our two other giveaways for the month of february:

Rules to Enter the Apronology Giveaway:
* Subscribe to our blog on the right
* Leave a comment below why you would like to win


Tote Giveaway Enter Here

Margarita Bloom Giveaway Enter Here