I am posting our February Giveaway early as we will be picking a winner on Valentine's Day instead of at the end of the month.

Perfect for you or the Domestic Diva in your life! Set includes matching Retro Pin-up Tote, notepad & Pen, Coasters and Recipe box.
Enter to win by Subscribing to our blog & leaving a comment below of why you like/dislike Valentines Day and why you would like to win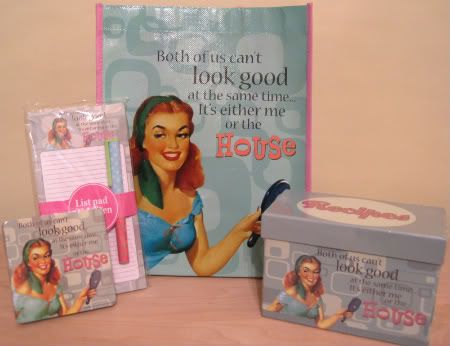 "Both of us Can't Look Good at the Same Time, it's either me or the House"

Good Luck my Valentine Vixens!
*Winner will be picked randomly on Valentine's Day*